Remember that money I saved?
Well, I've finally decided to put it to use. This year, instead of spending my last four months in Houston back in college, I decided to graduate early and spend the time before my graduation ceremony on my dream trip to Southeast Asia.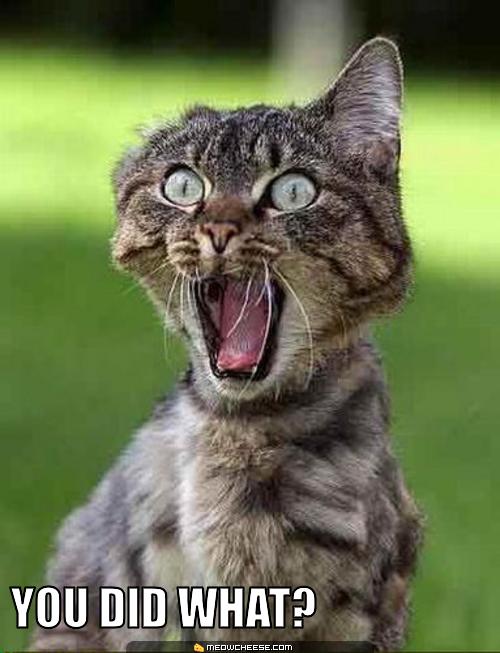 Why Southeast Asia?
I weighed a lot of options, but Southeast Asia prevailed in the end. Not only is it a great value for my budget, but it's close to my heritage and, thus, my heart. Full of delectable food, hospitable people, gorgeous nature, majestic architecture and unique culture, it seems like I could do anything in this area in the world. More importantly, because I wanted to make friends and meet people, I chose a region that is open to tourism that has a decent English-speaking presence.
My Budget
Of the money I saved, I'm hoping to keep to a budget of $4,500, including flights. This is pretty ambitious, but by utilizing ground transport most of the time and staying in ultra-cheap hostels, I'll do my best to stick to it.
My Itinerary
First Stop: Myanmar
I wasn't originally going to travel to Myanmar, but since travel restrictions to the country have loosened in recent years and it looks absolutely STUNNING in photographs, I decided it would be worth the trip over. So, after one night in Bangkok, I'll fly over to Yangon for a few days of pagoda visits and relaxation (while, of course, getting over jet lag!). Then, I'll take an overnight sleeper train to Bagan, where I'm hoping to take another hot air balloon ride and explore the amazing history in this city. After that, I'll bus over to Inle Lake to explore this provincial fishing town. Lastly, I'll take the overnight bus up to Mandalay for a few days of Burmese food, marketplaces, and culture. In total, I'll be spending about 12 days here.
Thailand
After Myanmar, I'll be heading to Thailand for a little over two weeks. Although Thailand has some stunning beaches and islands, I've decided to spend the majority of my time in the northern region of the country. I'll be working in a lot of beach time later in my trip, so for now, I want to get to know the people and culture of Thailand as well as I can. After returning to Bangkok, I'll spend a few days there to see the temples, try out the street food, and of course explore the floating markets. Then, I'll travel up to Chiang Mai, Pai, and Chiang Rai. From my research, I've learned that Chiang Mai and Pai are full of locally-owned, "hippie"-type places. On top of that, this region is ridiculously inexpensive and perfect for the budget-strapped backpacker. Depending on my timing, I may explore one of Thailand's national parks during my stay as well.
Cambodia
After Thailand, I'll fly over to Phnom Penh, Cambodia. Here, I'll try some of the ultra-spicy Cambodian food I've seen on TV, as well as exploring the historic gems like the Royal Palace. No visit to a city in Cambodia is complete without a couple of temple visits, too! And, of course, I'll be hitting up the markets to experience the bustle of daily life here. Then, I'll make my way up to Siem Reap, where I'll station myself to check out Angkor Wat, taste the street food, and maybe even take a cooking class.
Laos
Oh, Laos, the country much-overlooked, but also much-loved. I can't wait to get to know this land of giant buddhas, strange cuisine, and lovely people. Laos is a country of so many different influences and I am excited to see how that plays out in their lifestyle and culture. I also hope to explore the amazing wildlife here and, of course, take awesome photographs.
Vietnam
Vietnam is so vast and so rich in culture, I decided to make it the longest leg of my Southeast Asia journey. Since Houston has such a huge Vietnamese population, I've always wondered what it's like there. I haven't yet planned what I'm going to do during my three weeks in the country, but for the most part I'll be traveling from north to south, eating all of the street food I can, and of course, learning about the Vietnamese people. I'll definitely be making stops in big cities, small cities, and idyllic picturesque places like Hanoi, Hoi An, and Halong Bay.
Indonesia
Here's where all my Southeast Asia beach time comes in – during my trip to the stunning country of Indonesia. Here I'll basically just stake out one island to explore the whole time. I want to relax and life more of a slow-paced, "local"-type lifestyle, potentially in Gili or Java. I also want to spend just a couple of days in Bali to see what all the hype is about. I think going to a country with such a heavy Muslim influence will be really cool, and I'm excited to be surrounded by water, beautiful sunsets, and fresh tropical fruits.
If I get bored (or have leftover money), I might make a pit stop in East Timor for a few days, since I've heard it's a cool, remote island with a heavy Portuguese influence. It'll be cool to be able to communicate with people in one of their very own native languages!
The Philippines
If you've been reading my blog, you know that I am Filipino by descent. In fact, I spent a whole summer there a few years ago, which was the spark that ignited this entire site! This time, I'll be spending a few days in Palawan, Cebu, and Camiguin, soaking in the gorgeous Filipino beaches, spending time with family, and preparing for the long journey back to the United States.
After my trip ends, I'll be graduating from college. Can you believe it? Luckily, I'm planning a few more special trips before I begin life in the working, real world. Until then, though, I'll be living it up in my own special paradise – the open road.
Have you been to any of these places? Have any tips for me? Share them in the comments!
If you liked this article, please join me on Facebook, Twitter, and Instagram!